AKZENT Hotels experiences
Whether you're planning an outdoor vacation or city trip; wanting to see a musical; traveling with an AKZENT convertible or your own motorcycle; or simply want to relax in one of our wellness and beauty areas, AKZENT Hotels offer individual and extraordinary experiences for every occasion.
Choose your ideal time-out from the various theme options and book directly online.
We look forward to your visit!
With special experiences like "Rose Days", "SMART Convertible", "Lunchbox Special", and "e-Bike Adventures", AKZENT Hotels offer top highlights at all member hotels.
Rose Days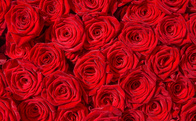 Roses are nature's way of smiling. Experience exquisitely romantic days and let us pamper you. Enjoy cozy moments of togetherness and intimacy with an unforgettable time that's full of surprises.
Includes:
2 overnight stays in a double room incl. breakfast.

1 precious bouquet of roses and a bottle of sparkling white wine per couple as a welcome present.

1 four-course, candlelight dinner featuring a rose-covered place setting.

1 AKZENT "Rose Cocktail".

1 "sweet" farewell gift per couple.
Prices:
In 3-star hotels: 299 € for 2 people.

In 4-star hotels and 3-star city hotels*: 333 € for 2 people.
* 3-star city hotels: Bonn, Dortmund, Kleve, Stuttgart-Möhringen, Ulm.
SMART Convertible – Ride "topless" through Germany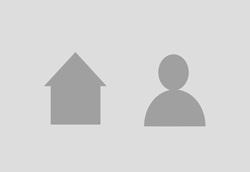 Enjoy a full day behind the wheel of one of AKZENT's SMART convertibles and explore the vacation region of your choice. "Ride 'topless' through Germany" can be booked in many AKZENT Hotels throughout Germany.
Includes:
2 overnight stays in a double room incl. breakfast buffet.

1 "Convertible Cocktail" as a welcome present.

Four-course meal and espresso.

1 picnic basket incl. 1 bottle of sparkling white wine (alcohol-free).

1 x SMART convertible incl. 500 complimentary kilometers and 1 tank of gas.
Prices:
160 € in 3-star and 3-star superior AKZENT Hotels.

175 € in 4-star and 3-star city AKZENT Hotels.
The prices are quoted per person for a double room. Please send inquiries regarding prices for single rooms directly to the hotels.
In addition to the numerous hotels with AKZENT's SMART convertible, there are also other AKZENT Hotels that offer different convertibles to their guests. How about a VW Beetle or Mercedes convertible, for example, or an Audi TT Roadster? Of course also other guests can book convertibles in AKZENT Hotels. Half-day or full-day tours are available starting from just 33 €!
Motorcycle-friendly AKZENT Hotels
Cruise along the most beautiful and winding roads in Germany and Austria. Most of the AKZENT Hotels offer a garage and/or covered parking space, tarps, drying room, tools, motor oil, and chain spray.
And that's not all: book directly at www.akzent.de or the respective hotel's website to receive a discount of 5 € on the current daily rate! Simply enter the code "louis-akzent".
Gear down and relax
1 overnight stay in a double room with half-board (10 € surcharge for each single room).

Welcome drink and three-course meal.
Price: 49 € per person*
AKZENT Lunchbox Special
At lunchtime, AKZENT Hotels are happy to offer you:
Viennese Schnitzel with fries.

A sweet dessert.

A soft drink.

A cleaning cloth for your visor; 9.90 € per person*.
* In all participating AKZENT Hotels, offer is valid upon request and according to availability!
AKZENT e-Bike Adventures - Electrified on two wheels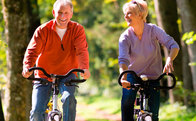 Bike riding has never been more "electrifyingly" fun! Bike riding is fun, healthy, and sometimes a bit hard, whereas e-Bike riding is fun, healthy, and easy as pie!
While you still have to pedal while riding your e-Bike through the summery landscape, the electronic motor is there to help you when you need it. All of a sudden, slight inclines and head winds are no longer a problem!
Have we sparked your interest? Then book online now!